Upscale Your Garage Door
Upscale Your Garage Door This post may contain affiliate links and we may earn a small commission when you click on the links at no […]
Upscale Your Garage Door
This post may contain affiliate links and we may earn a small commission when you click on the links at no additional cost to you.  As an Amazon Affiliate, we earn from qualifying purchases.  You can read our full disclosure here.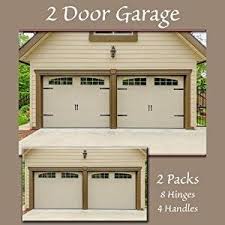 GET THE LOOK - Upscale Your Garage Door
Homeowners often ask us about little tips and tricks to update the exterior of their home.  Of course, well - painting!  But don't forget the small touches.  These magnetic Garage Door Hinges instantly upscale your garage door and increase your curb appeal.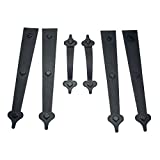 Price Varies 16pc to 32 pc) $11.68 - $28.34.
Notice they are magnetic so you'll need to have a metal garage door.   To keep it uniform, you'll want to position the first set so that they are visually appealing.  Then measure those positions on the door so you can position them precisely.